Computing Solutions for
Medical Instrument & Clinic/ Pharmacy
Custom Motherboard & Panel PC Design for
Medical & Pharmacy Instrument
High-end medical instruments, such as the sterilization machines and the automated medicine dispensing systems, are equipped with touch panel computers offering the nurses and pharmacists new user experience while improving work flow efficiency. Our OFT open frame tablet series of panel computers will speed time-to-market solution for these types of instruments.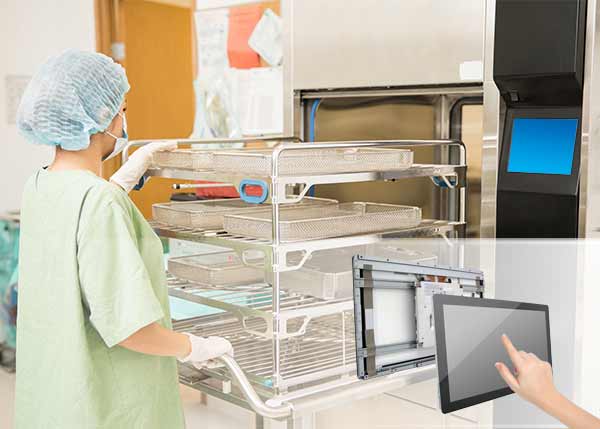 ---
Patient Management
Patient Check-in Kiosk / Tablet
Improving patient experience by offering a more convenient hospital environment using RiPac-10P1 mini-POS solution or RiTab-10T1 mobile semi-rugged tablet.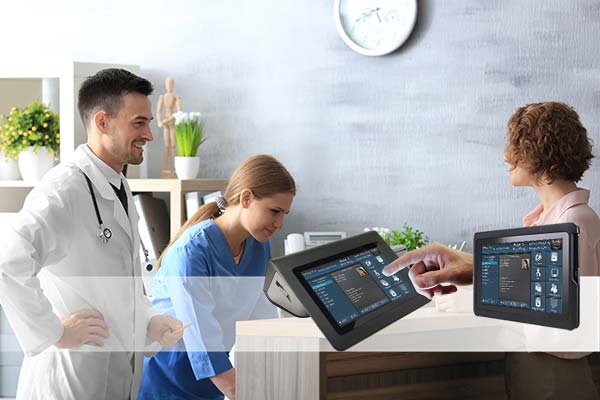 ---
Custom Motherboard Design for
Laboratory Test and Analysis Devices
Besides high-end computing performance, some of the laboratory tests and analytic equipment require less performance and lower power consumptions. We provide value line motherboards and open frame computing solutions to fulfill the requirements of these applications and to be compatible with balanced performance and the development cost.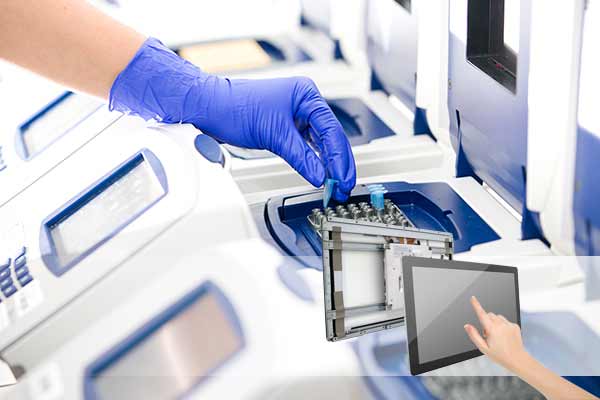 ---
Fanless Box Computer for
Digital Signage & Multimedia Information Systems
The Digital Signage and interactive Multimedia Information System display the status of the clinic room, physician or medication data, or healthcare education information. We provide slim and fanless, DC power operated mini size box computer which is able to be mounted on the back of a panel for a quick time-to-market digital signage solution.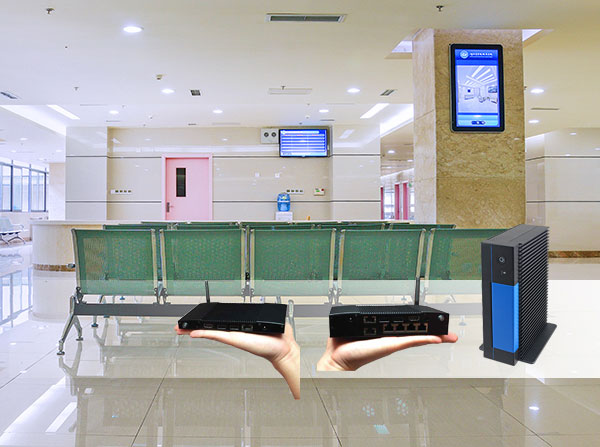 ---
Mobile Computing Solution for
Pharmacy Inventory Management
Tablet technology devices are a trend and broadly adopted in many hospitals, pharmacies and clinics. The purpose is not only to deliver high tech user experience but more importantly to improve work flow and patients/customer data management via a smarter, connected, wireless, easy accessible mobile device. Our RiTab-10T1 semi-rugged tablet is a hardware solution to address these needs.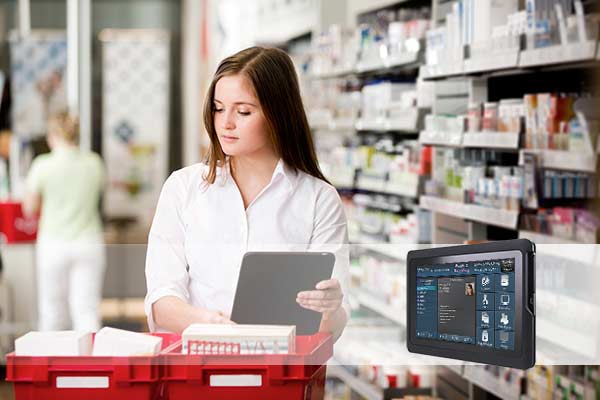 ---
Related Products
Please contact BCMSales@bcmcom.com if you are interested in our ODM custom design services for your smart fitness console device projects.
Understand more about our Custom Industrial Motherboards and Open Frame Tablets
About Us
BCM is a supplier of turn-key industrial motherboards and embedded computing solutions for well over two decades. Our Southern CA based R&D and PM teams provide fast paced and innovative ODM service with leading technology to meet most customer requirements while our manufacturing, global sourcing, and logistic teams work together to bring the most cost effective and highest quality solutions to our customers.