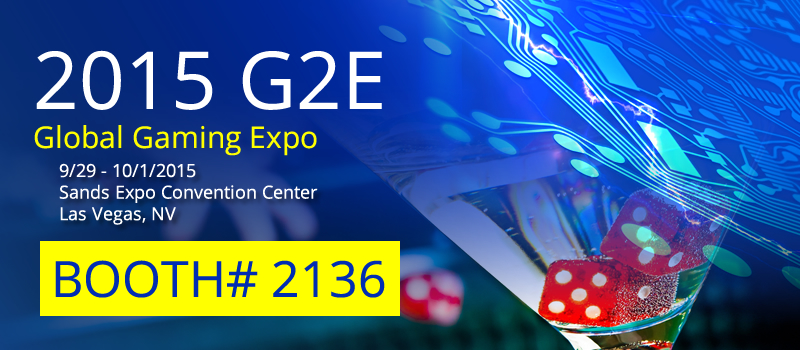 Dear Valued Customer,


BCM invites you to visit our booth #2136 at the 2015 Global Gaming Expo (G2E) in Las Vegas. We will be showcasing the leading edge 3D-Nogla Glassless 3D Display Solutions for gaming systems as well as demonstrating the latest Intel and Freescale ARM based computing products.




Venue
Sands Expo Convention Center
Las Vegas, Nevada USA
Date
9/29 - 10/1/2015
Exhibit Hours
Tue. 9/29/2015 10:00 a.m. - 5:00 p.m.
Wed. 9/30/2015 10:00 a.m. - 5:00 p.m.
Thu. 10/01/2015 10:00 a.m. - 3:00 p.m.
BCM Booth No.
2136
Get Free Event Pass
Register here
Exhibition Highlights:
3D Solutions: Enrich visual communication in casino floors with the 3D-Nogla 3D display solution incorporating hardware, software and 3D content. Easy 2D to 3D conversion using Auto 3D IC Chip
Intel Platform: Intel Braswell N3000 series industrial motherboards, all-in-one panel PC systems, retail Point-of-Sale (POS) and digital signage solutions
Freescale Platform: Freescale i.MX6 quad-core/solo-core low power, ultra small form factor micro boards operating with Android, Linux and Yocto OS
ODM/OEM/CM: Custom design and manufacturing for gaming systems such as slot machines, video poker, lottery terminal, ticket dispenser & payout system, player tracking & trackside wagering system, next generation jukebox, arcade game, POS, digital signage, ATM

---
© BCM Advanced Research, 11 Chrysler, Irvine, California, USA. All Rights Reserved.
www.bcmcom.com
BCM Advanced Research (BCM) is a leading developer and manufacturer of x86/ARM RISC embedded industrial motherboards and systems for ODMs and OEM that integrate computing technology into their products. We own a very strong R&D engineering team and operation department based in Southern California in order to provide prompt project develop support and instant problem solving assistance.  We can be reached by email 
BCMSales@bcmcom.com.
To unsubscribe from this e-mail list, reply to this e-mail with "unsubscribe" in the subject line or
Click here
to unsubscribe.