BCM LPC-1209 12 inch Fanless Panel PC with onboard Intel® Atom™ E3845 Quad-Core CPU featuring aluminum front bezel, IP-65 compliant front panel and panel mount capability for OEMs

BCM, an associate member of Intel® Internet of Things Solutions Alliance, introduces its LPC-1209 fanless panel pc equipped with the Intel® Atom™ E3845 quad core 1.9 GHz CPU available standard in 12 inch and OEM 10, 15 and 17 inch screen sizes with touch display. This panel pc is highly customizable to support various types of applications including factory automation, industrial equipment control consoles, Kiosk, retail digital signage, warehouse and pharmaceutical factory HMI systems.

Processing Power and Performance
The LPC-1209 is operated with the newest Intel® Atom™ E3845 1.9GHz quad-core processor, which is a system-on-chip (SoC) formerly codenamed "BayTrail-I." The BayTrail-I is based on the 22nm Silvermont micro-architecture providing intelligent systems with high performance, low power consumption, stereoscopic 3D capabilities, high-resolution graphics, data integrity, system uptime and reliability.


Panel Mount Solution
LPC-1209 Panel Mount Kit enables cost-savings and easy installation for mounting the panel pc unit into the OEM's own enclosures. Examples of applications using this mounting method include wall-mount interactive kiosks, digital vending machines, HMI and factory machines with touch screen, and surface mount control consoles.






Anti-Abrasion Solution – GOT and P-Cap Touch
The LPC-1209 comes standard with resistive touch screen. For applications that require Glass-on-Top (GOT) or Projected Capacitive Touch Panel (P-Cap) interfaces, BCM provides custom services with low volume MOQs and fast prototyping to meet your requirements and deadlines.

GOT technology provides a scratch-proof feature by adding a piece of thin glass on top of the touch screen. Examples of our clients who require GOT interface include a mailing processing center and exterior automated entrance systems. GOT touch allows gloved contact for factory workers without damaging the touchscreen as well as provides scratch resistance in a controlled public environment

P-Cap touch is also available through customization for applications that require higher level of touch qualities including sensitivity, accuracy and multi-touch capabilities.


IP-65 Compliance
LPC-1209 is a front IP-65 compliance qualified panel pc enabling splash-proof on front panel making itself very suitable for use in rigorous environments such as the pharmaceutical factories.


Optional Modules
The LPC-1209 panel PC is highly customizable. Besides the panel mount and GOT/P-Cap solutions, this product provides optional Brighter Display for outdoor or semi-outdoor environments. The Internal Wi-Fi/3G/4G/GPS module is optional. The LPC-1209 is also available as an open frame module for cost down and quick time-to-market for qualifying OEMs.


More USB, more COM Ports
If your application requires additional external USB or COM ports, LPC-1209 is designed to host additional 3 to 5 COM ports on the side and/or additional 2 USB on the top of the system.


Applications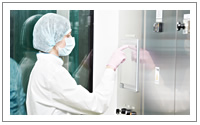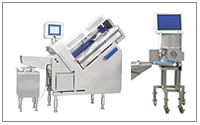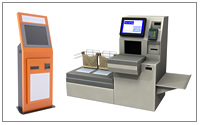 The LPC-1209 has been one of our bestselling panel pc products in recent years not only in North America but also in Europe and East Pacific Asia. This product is widely adopted in various industrial applications in various market segments including but not limited to Industrial Control Systems, Human Machine Interfaces, Interactive Self-Serve Kiosk, Warehouse and Factory Machines.


Screen Size and Availability
BCM's LPC-Atom based series panel PC is available in different screen sizes including 10, 12, 15 and 17 inches. The standard 12 inch LPC-1209 is available now for shipping. Please contact BCMSales@bcmcom.com for pricing and availability.

Product Page:
http://www.bcmcom.com/bcm_product_LPC-1209.htm
Datasheet:
http://www.bcmcom.com/product_spec/PPC10W-6MXQ.pdf

* All product specifications and product images are subject to change without notice.


---
© BCM Advanced Research, 11 Chrysler, Irvine, California, USA. All Rights Reserved.

BCM Advanced Research (BCM) is a leading developer and manufacturer of x86/ARM RISC embedded industrial motherboards and systems for ODMs and OEM that integrate computing technology into their products. We own a very strong R&D engineering team and operation department based in Southern California in order to provide prompt project develop support and instant problem solving assistance.  We can be reached by email BCMSales@bcmcom.com. To unsubscribe from this e-mail list, reply to this e-mail with "unsubscribe" in the subject line or Click here to unsubscribe.