Multi-Touch Computing Made Easy
BCM's Open Frame Tablet (OFT) Series offers you an easy, cost-effective way to modernize products with user-friendly, multi-touch LCD technology.
The OFT series is designed with many essential features required by almost every embedded applications. It is a multi-purpose open frame tablet for OEM to shorten their development process as well as cost reduction. The multi-OS support and bezel-free design, allow your customer to simply add electricity, download the app and go. It's really that easy.
Android

Supported
Win 10

Supported
Linux

Supported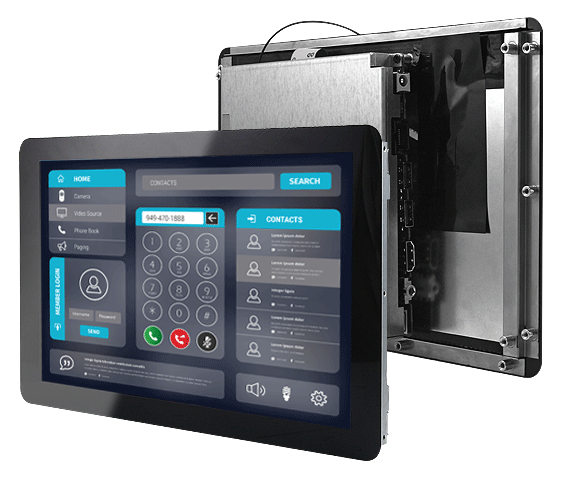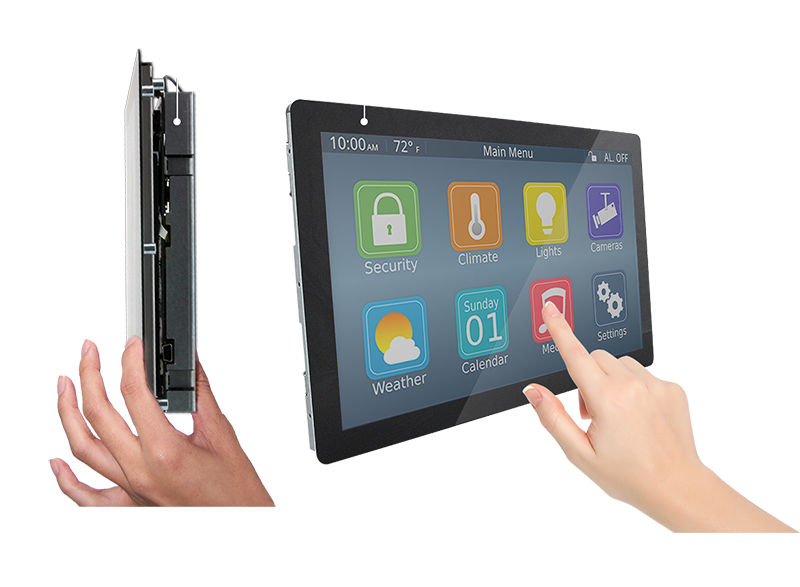 All-in-One Open Frame Tablets
Intel Atom quad-core processor onboard. Optimized for tablet computing. High performance with cost effective solution.
Onboard 2GB DDR3L RAM and 32GB eMMC, Wi-Fi (802.11b/g/n) & Bluetooth 4.0, 12V-24V DC Input, 2 x internal serial ports.
Available in 7"/10"/15"/21" inch PCAP Touch LCD.
Brochure
Full Features OFT
Main board with Intel Atom Quad Core Processor onboard, memory, storage
Full Flat Project Capacitive Touch LCD
Wi-Fi and Bluetooth Communication
12-24V Wide Range DC Power Input
RJ-45 LAN Port
USB 2.0
USB 2.0
HDMI Port for 2nd Display
Mounting Brackets (Optional Items)
Audio Line-out Port
Other features:

Touch board interfaces including Power, Brightness, Volume and LED
16Bit programmable GPIO
1 x RS232 and 1 x RS485 (Two Internal COM Ports)
Please note: product shown on the right hand side is the OFT-07W01, the 7 inch OFT. External I/O are the same for all OFT series (7"/10"/15"/21").

Mounting brackets are optional items.
OFT Mounting Options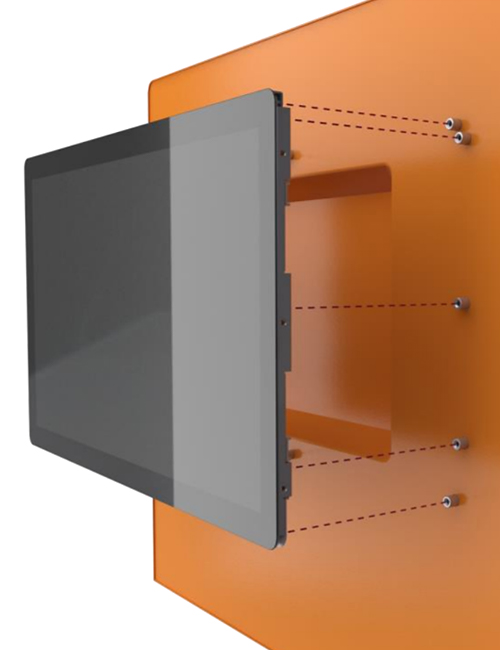 Flush Mounting Concept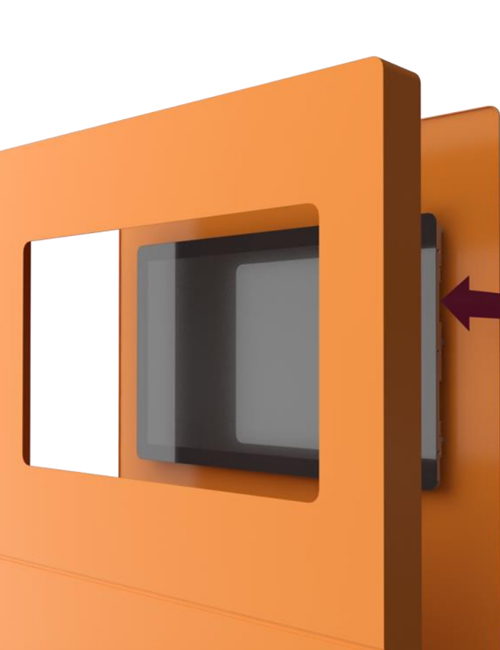 Flush Mounting Concept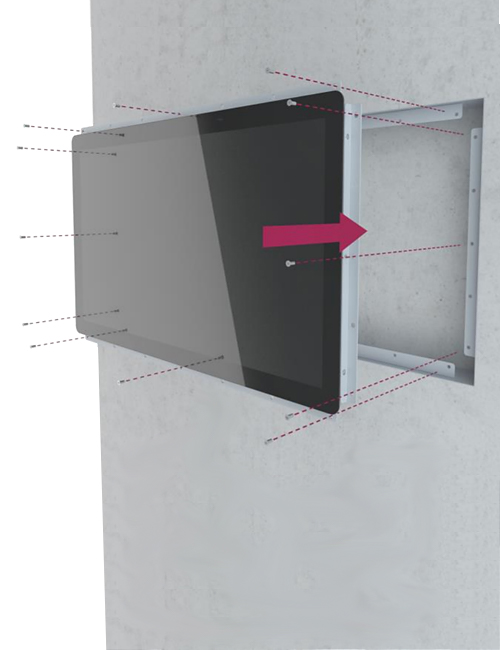 Wall Mounting Concept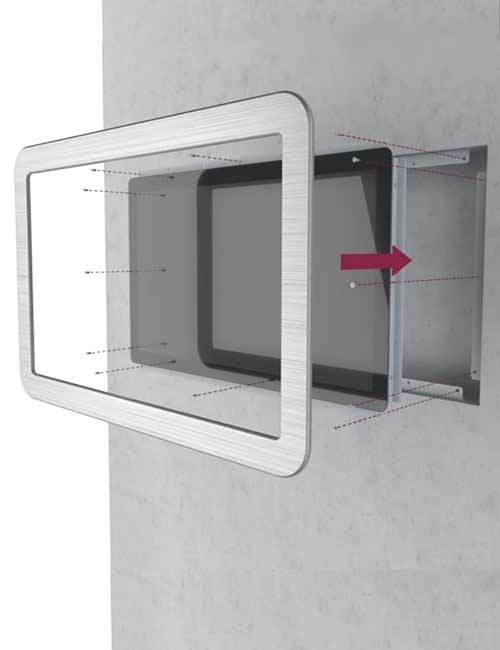 Wall Mounting Concept
cc
OFT Series, the Perfect Solutions for:
OFT series is a perfect solution for embedded applications including Automated Vending Machines, Self-Serve Kiosk, Fitness Consoles, next generation Beverage Dispenser, Gaming and Lottery Terminals, Queue Management, Industrial Control HMI, Testing Equipments, Smart Home Automation, Conference Center Digital Signage, Meeting Room Scheduler and many more!
Faster Time-to-Market Solutions
01.

Select LCD Size

Select from 7in, 10in, 15in or 21in ready-made flat panel computer with touch screen.

02.

Easy Mounting

Mounting is easy with kit. Fast deployment for retrofit equipment.

03.

Plug-in and Play

Immediate solution. Pre-loaded OS, just add electricity, install your own app.

>

04.

Ready for Launch

Fast, smart, affordable solution with long product life-cycle.

>
Adding Custom Enclosure is Easy!
Understanding how simple it is to create a finished product by wrapping a plastic skin around the OFT opens up many new possibilities to integrate this product series into your OEM devices. For more information regarding our OFT Series of products please contact BCMSales@bcmcom.com.
Optimized for Rapid Deployment and Extreme Affordability
BCM's OFT offers you an easy way to build your sales pipeline with a flexible multi-touch computing solution that practically sells itself. Today's demand for touchscreen technology has left a lot of OEMs looking for ways to retrofit equipment. From design to production, the new BCM Open Frame Tablet (OFT) streamlines touch screen technology with an off-the-shelf, affordable solution that fits almost every situation.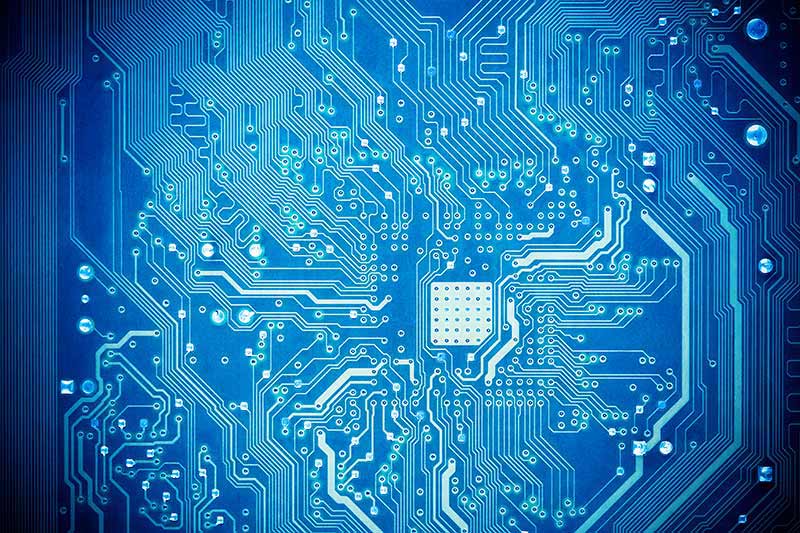 Innovative
Intel Atom Z3735F 1.33GHz Quad Core Processor technology, optimized for tablet computing. Embedded long life cycles.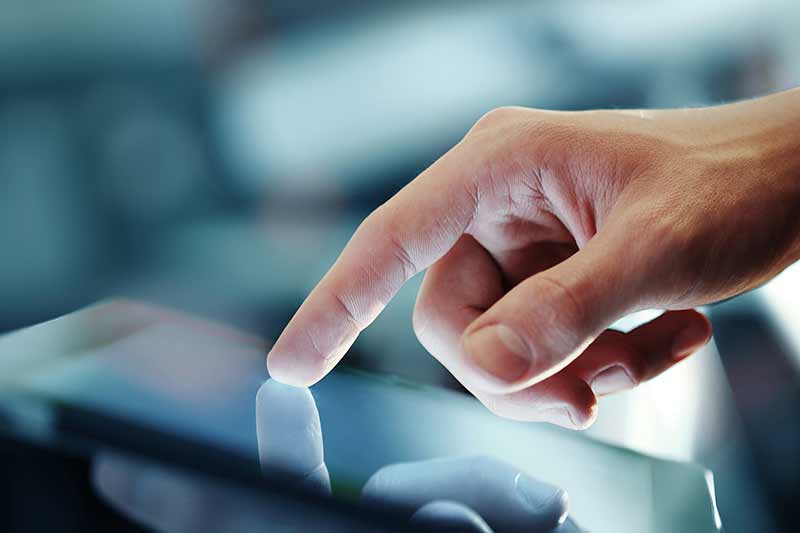 All-Inclusive
Includes LCD panel with PCAP Touch, onboard 2GB memory, 32 GB eMMC, Wi-Fi and Bluetooth. Available in 7", 10", 15" and 21".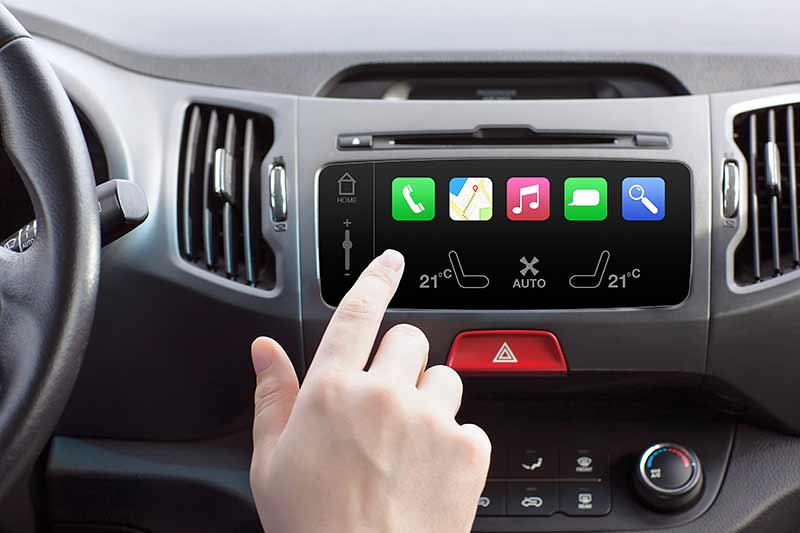 OS Friendly
Pre-loaded Android, Linux or Windows 10 image streamlines deployment. Regulatory Certifications.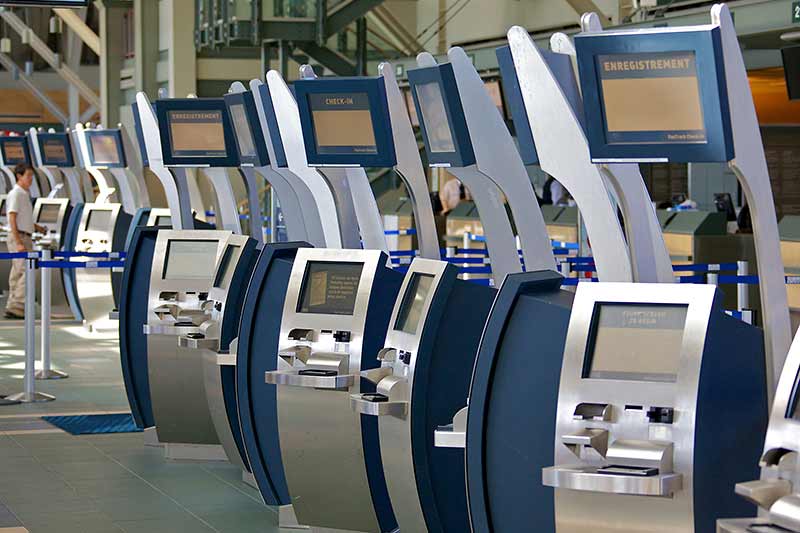 Easy Integration
Ready-Mount Frame with CAD files makes mechanical design seamless.
Understand more about our Custom Industrial Motherboards and Open Frame Tablets
Subscribe to our newsletter
BCM, a supplier of Industrial Motherboards, Industrial Computers, Open Frame and Panel Computers
BCM has been a key supplier of turn-key industrial motherboards and embedded computing solutions for digital signage,retail, gaming, healthcare, hospitality, medical equipment, and industrial automation for well over two decades. Our Southern CA based R&D and PM teams provide fast paced and innovative ODM service with leading technology to meet most customer requirements while our manufacturing, global sourcing, and logistic teams work together to bring the most cost effective and highest quality solutions to our customers.