Different from the x86 platform which uses CISC (Complex Instruction Set Computing) architecture, ARM motherboards adopt RISC (Reduced Instruction Set Computing) architecture. The most significant features about RISC architecture are Ultra Low Power and Mobility, Ultra Small Form Factor Design, Low Cost, and Low Cost and Low Power does not equal Low Performance.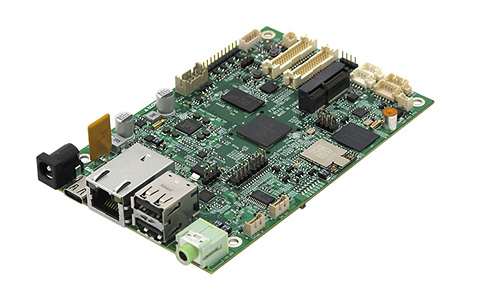 BCM provides ODM/OEM custom design services for ARM (Advanced RISC Machine) based computing systems targeting low cost embedded ODM/OEM appliances, vehicle PCs, portable computing devices, thin clients, portable game consoles, digital signage and players, plus many other market segments where low cost and lower power budgets are required.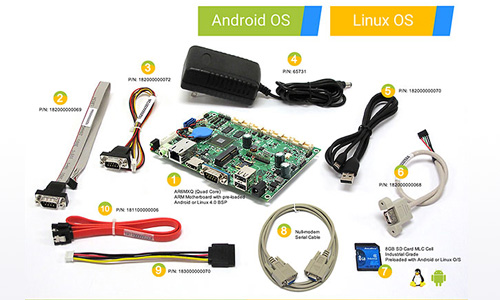 ARM Development Tool Kit provides a high probability of successful out of box experience. The kit includes everything needed to boot to the target O/S by simply connecting a monitor and plugging in power. Available in both Solo Core and Quad Core Versions. An industrial grade Type 6 SD card is included preloaded with Android or Linux Ubuntu operating system.
Understand more about our Custom Industrial Motherboards and Open Frame Tablets