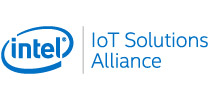 Intel IoT Solutions Alliance
BCM is an Associate member of the Intel® Internet of Things Solutions Alliance
October 13, 2010 – BCM Advanced Research, in conjunction with Avalue Technologies (3479 TW), announced its promotion to the Associate member worldwide in the Intel® Intelligent Systems Alliance program. As of 2014 the alliance has been renamed to Intel® Internet of Things Solutions Alliance reflecting the new era of thousands of smart devices connected with leading cloud technology.
As a member of the Intel® Internet of Things Solutions Alliance, BCM is recognized as a reliable technology partner serving the embedded ecosystems with a trusted supply line of Intel® embedded architecture based products and services with extended product lifecycles. These embedded solutions can be found today in a wide range of markets including retailing, industrial automation, gaming, medical, video surveillance, digital signage, interactive self-serve Kiosk, intelligent eHome appliances, transportation, energy, and network communications to name a few.
The Associate membership opens a wider door for BCM to align closely with Intel® to better serve our clients in their use and adoption of Intel® embedded architecture. As an Intel® Internet of Things Solutions Alliance Associate member, BCM stays technologically connected in receiving early access to the latest Intel® technical roadmaps, test platforms, design support, and business objectives. Additionally, our R&D engineers and account managers will be in a position to better serve our clients by further educating themselves about the latest Intel® embedded technologies by actively participating in Intel® training, market development programs, and other ecosystem activities. For more information please visit Intel® Internet of Things (IoT) Solutions Alliance program.
---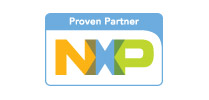 NXP
BCM is an NXP Proven Partner
BCM Advanced Research joined the NXP Proven Partners program. As a member of this program, BCM is granted to receive early access of ARM / RISC-based product design documents, software support and sample kits for testing which will benefit our prospective customers by shortening their development process and enabling quick time-to market productions. The program provides periodically training for BCM engineers and account managers to obtain not only the most updated processor/chipset information but also tell the latest technology trend with successful applications stories of using RISC-based devices in the real market. With the support offered by the NXP Proven Partner program, BCM is confident to satisfy ODM/OEM customers who are seeking ARM computing designs. Link to NXP Proven Partner Program.
---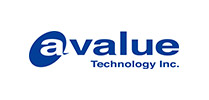 Avalue Technology
BCM Advanced Research is a subsidiary of Avalue
BCM was acquired by Avalue in 2006 due to its strong presence in North America as a leading provider of industrial motherboards and systems for large US based OEM/ODM customers. Founded in 1990, BCM has well established facilities and infrastructure to provide excellent engineering, logistic, and project management support in the Americas. The combined operational, R&D, purchasing, and manufacturing resources provided by the acquisition has allow BCM to transition from primarily a US-focused OEM/ODM provider to a recognized worldwide leader in the industrial motherboards and systems.
Understand more about our Custom Industrial Motherboards and Open Frame Tablets
About Us
BCM is a supplier of turn-key industrial motherboards and embedded computing solutions for well over two decades. Our Southern CA based R&D and PM teams provide fast paced and innovative ODM service with leading technology to meet most customer requirements while our manufacturing, global sourcing, and logistic teams work together to bring the most cost effective and highest quality solutions to our customers.